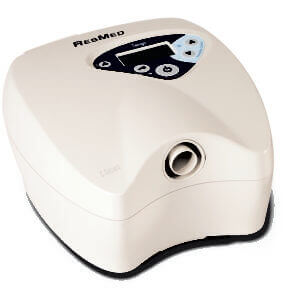 C-Series Tango™ CPAP
with heated humidifier
The ResMed C-Series Tango™ CPAP and heated humidifier combine
to treat obstructive sleep apnea (OSA) in the home without
compromising performance or comfort.
Value
The ResMed C-Series Tango and heated humidifier is a cost-effective solution that combines classic CPAP functionality with ResMed superior quality and reliability.
Classic features
• Quiet and easy to use
• Optional humidification
• Disposable water chamber
• User-friendly humidity controls
• Compliance monitoring
• Manual altitude adjustment
• Pressure operation from 4–20 cm H2O
• Ramp
Humidification
The optional heated humidifier features an easy-to-use disposable water chamber and user-friendly humidity controls. The warm moist air that humidification provides has been proven to relieve symptoms of  ryness, making therapy more comfortable and, as a result, improving patient compliance.